GRANDMA NEVER SAW THIS COMING
What started with her single recipe for "Mom-Mom's Original Savory Italian" has grown into a big family of 6 addictive flavors.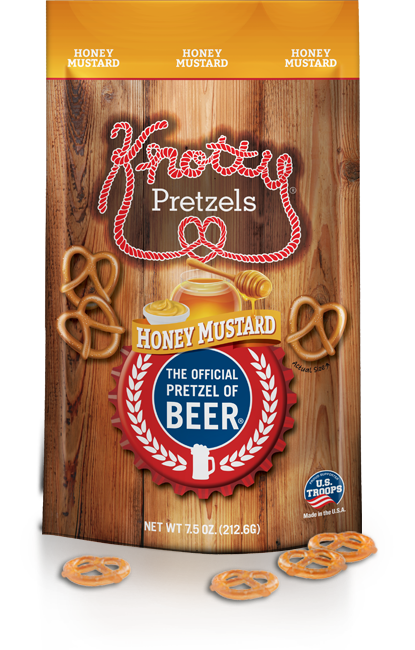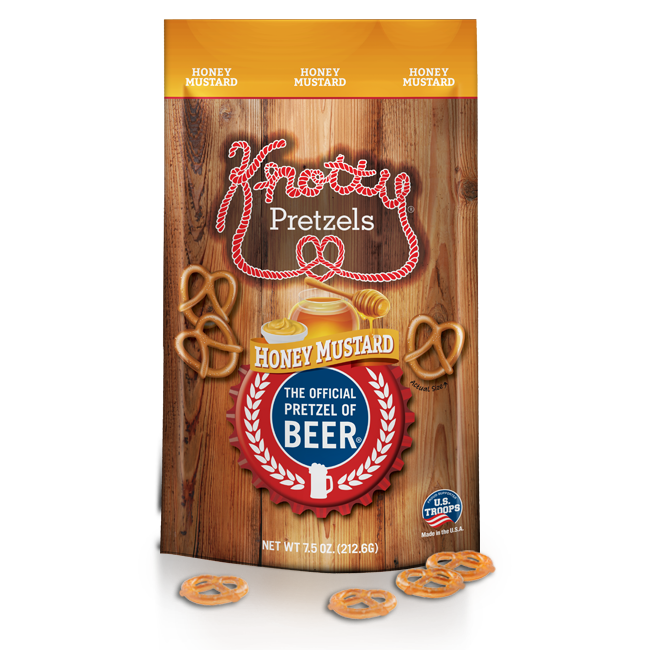 Vinegar-forward aroma with a savory, zesty mustard seed punch balanced with a subtly sweet honey flavor.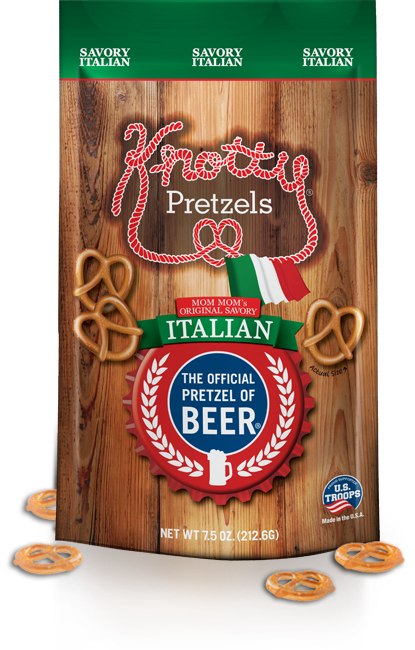 MOM MOM'S ORIGINAL SAVORY ITALIAN
Bold upfront garlic and onion flavors with a slightly sweet, buttery taste along with the nostalgic pretzel flavors and a clean, crisp crunch.
Hearty garlic and chile pepper aroma. The first bite starts out with a savory paprika and chile pepper flavor that is followed by a bright tangy-lime flavor and finishes with a subtle lip-tingling heat level that builds with each bite.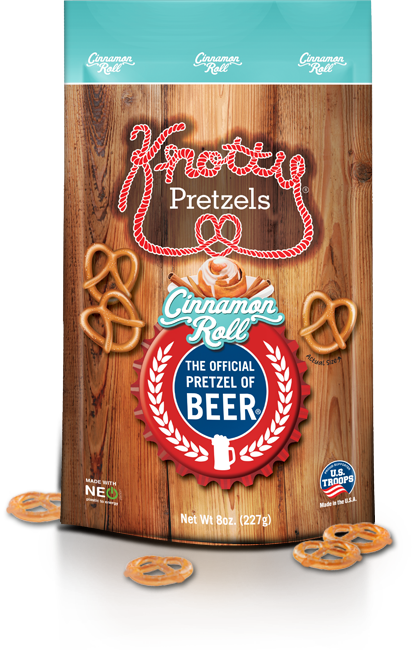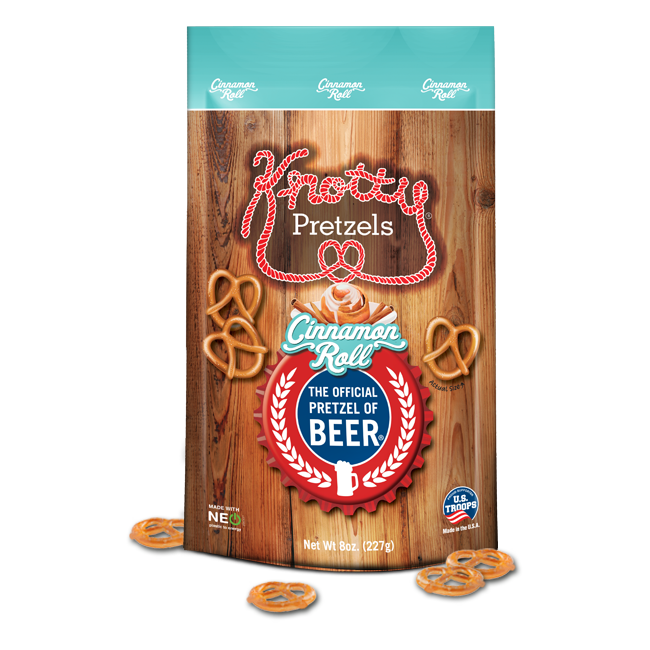 Inviting upfront cinnamon aroma with the first bite offering a hint of brown sugar sweetness to contrast the slight salty pretzel flavors. A rich buttery flavor balanced with a hint of orange, vanilla and a big cinnamon spice!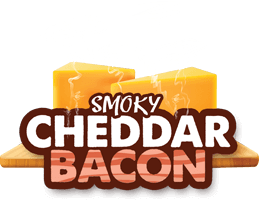 Strong smoky bacon aroma with a prominent sharp cheddar richness with complex deep smoke and savory, salty bacon flavor notes.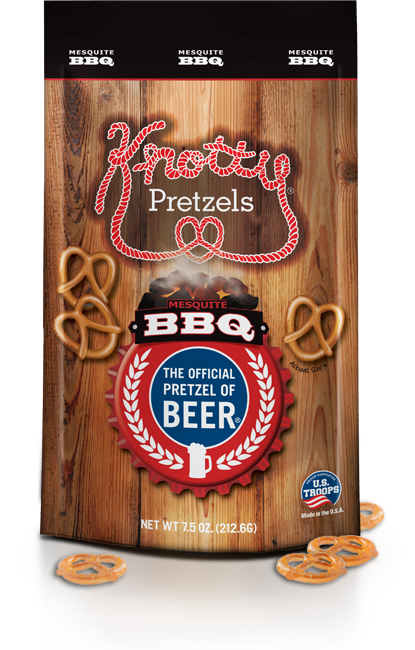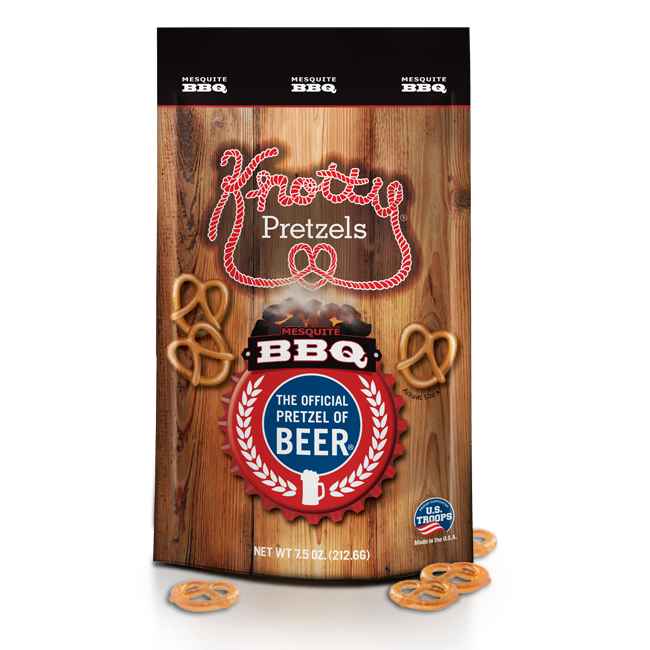 Smoky, savory taste along with just the right amount of tomato and brown sugar sweetness for an overall well-seasoned BBQ crunch with sweet notes and a subtle chili spice.
Upfront dairy notes combined with classic buffalo-style hot sauce flavor and a subtle punch of vinegar with cayenne spice. Overall subtle savory buttermilk and cheddar notes marry well with the nostalgic buttery pretzel flavor and crunch.